There have been many rumors surrounding Antoine Griezmann ever since he was subbed in during stoppage time in a crucial La Liga fixture against Atlético Madrid.
SPORT's headline on their cover reads 'Griezmann Calls For Explanations'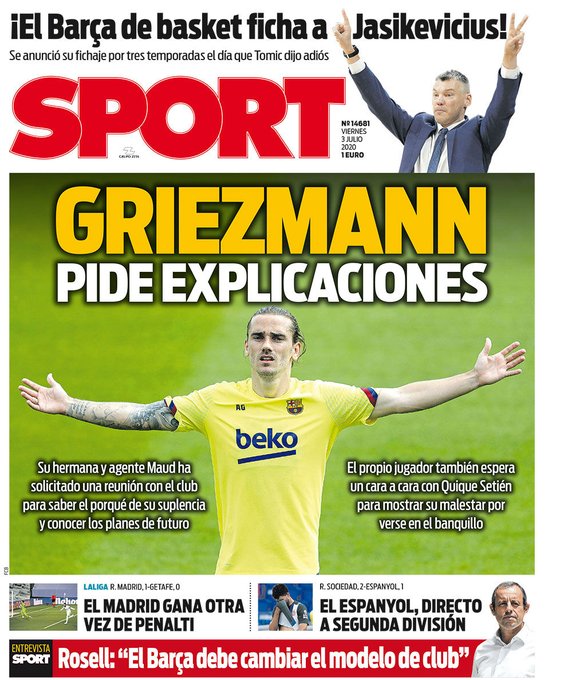 His sister Maud, who is also his agent, has requested a meeting with the club to find out the reason for his substitution and to know the plans for the future.

The player himself also expects a 'face to face' with Quique Setién to show his discomfort at seeing himself on the bench.

SPORT also featured a sub-heading on their cover quoting Sandro Rosell. "Barça must change the club's model," said the ex-Blaugrana president.

Mundo Deportivo doesn't feature a headline concerning the football team, but they did feature a sub-heading concerning Antoine Griezmann deemed 'top secret.' This 'top secret' is that Griezmann feels confident with the support of the team.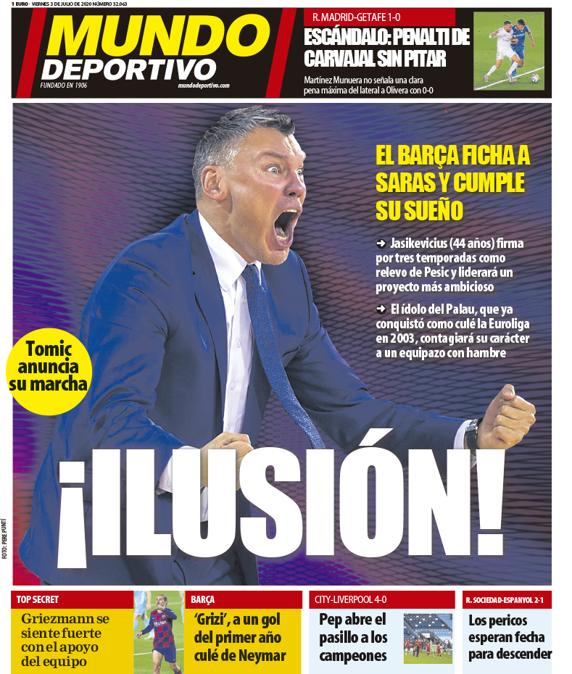 About Post Author